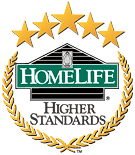 Brian Rooney  604-888-7424

#201 20999-88th Avenue, V1M 2C9

HomeLife / Benchmark Realty Corp.

This service is not intended to solicit buyers who are currently represented by a Buyer's Agent. If you are working with an agent already, please request that they implement a similar service for you.

Send info on matching properties to:

I would like to move into My New Home...

Special Features My New Home Should Have:

Age:                                    Style:

Municipality where I want to live: